Taxi Transfers To and From Gdansk Airport
Find Unbeatable Value Taxi Transfers


Gdansk Airport Taxis - Fares, Distances and Where to Find Them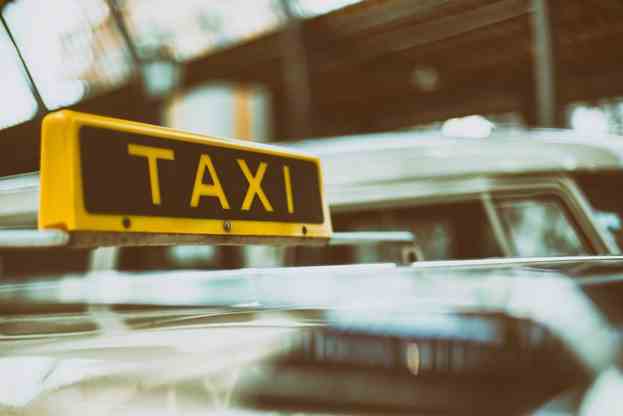 The official taxi company servicing Gdansk Airport (GDN), is Neptun Taxi and they have an official taxi rank located right outside the terminal exit upon arrival and taxi representatives can often be found in the main hall. They carry the "196-86" logo.
Other taxi companies can be used, some are cheaper and some are more expensive, but have to be pre-booked online using the form above or booked upon arrival through their own booking systems. Those taxis will arrive at the "Kiss & Fly" parking right next to the Neptun Taxi taxi rank.
Many of the hotels offer paid airport shuttle booked through them and the driver may wait for you with a sign with the passengers name on it inside the terminal or the taxi will wait for you in the "Kiss & Fly" parking right outside and to the right.
The "Kiss and Fly" parking is also where passengers arriving in taxis or shuttles will be dropped off before their departure and the check in desks and security controls are located just through the entrance.
The ride to or from central Gdansk, Old Town, takes around 15-20 minutes if the traffic flows nicely, but may take twice the time or more during the rush hours of mornings and afternoons. To the other two cities in the Tricity area, Sopot and Gdynia, the ride takes around 25 minutes with a traffic flow.
The Neptun Taxi fee from the airport to central Gdansk is around 55-70 PLN on weekdays, with an increase during nights and weekends.
Other taxi companies may be cheaper or more expensive depending on their level of service or standard of car and model. It is however recommended to use Neptun Taxi.
The prices for hotel shuttle services vary and it is best to consult the hotel directly for more information.
Taxi fares to & from Gdansk Airport (GDN)
Taxi Transfer Customer Reviews
Available Transfer Options